Deer Creek Property Management
Welcome to Melrose Realty, Deer Creek's elite property management company. With years of professional property leasing experience in Deer Creek & Metro area, we pride ourselves in providing you with an exceptional experience, whether you are looking to lease, have a property to rent, or just need a property maintained, Melrose Realty can assist with all your needs.
Our Commitment to Deer Creek Properties
Melrose Realty is your one-stop shop for all your real estate needs in Deer Creek as well the surrounding metros. We know Oklahoma! Our professional property management agents can assist you with a purchase, short or long-term rental, or even help you find the perfect right tenant for your rental property. At Melrose Realty, we understand every situation and every property is unique, so we take the time to listen to your needs and provide first-rate solutions. We're dedicated to providing professional, seamless property management services in Deer Creek, whether you're a tenant or a property investor.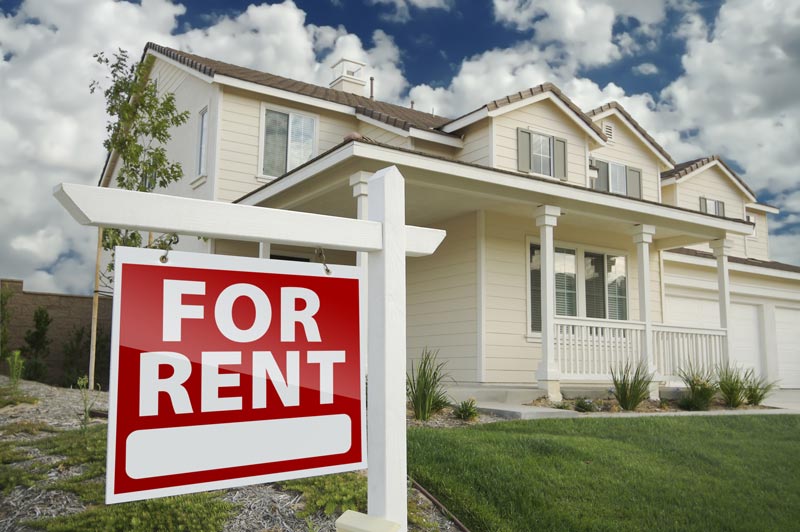 Our Property Management & Realty Services in Deer Creek
Looking for a place to call your own in Deer Creek? Melrose Realty can help! We manage many property listings and can help you navigate the competitive market. We provide important rental information such as neighborhood school assessments, crime rates, business advertising impression rates, and rental proximity to public transportation. If it's an important aspect of your rental home, we will help you explore your best choice.
Own a Residential or Commercial property you need to rent in Deer Creek? Being a property owner is a time-consuming venture so if you are interested in leasing your property but don't have the time to manage it, Melrose Realty can assume those everyday tasks! We thoroughly vet leasing applicants, efficiently collect rents, timely distribution on the 20th of every month, and oversee any issues that arise.
One of the most taxing aspects of being a landlord is staying on top of property maintenance. No one likes a call in the middle of the night regarding a home maintenance emergency, but Melrose Realty can take the call for you. We are available 24/7 to address emergencies, repairs, and simple maintenance requests so you don't have to! Our staff is timely, skilled, and we tackle any problem that may emerge while keeping you updated at your convenience.
We conduct regular inspections to ensure our renters are not experiencing any problems and to give property owners an update on their properties. Have an issue with a tenant or a landlord? For renters, we can address any issues you have with your living space and when necessary, we can mediate the situation with the property owner. For property owners, our staff can address any complaints, serve late notices, and file evictions as needed. At Melrose Realty we provide peace of mind for landlords and tenants.
Our Philosophy
At Melrose Realty, we believe property management is more than just real estate transactions; it's about relationships. When searching for a place to live, or when relying on us to manage your property, you need a company you can trust. At Melrose Realty in Deer Creek, we believe in transparency and communication; you can always count on us to provide excellent customer service.
As a renter, we can help you determine the best location for you, how much to budget for rents, and assist you with all necessary paperwork. As a property owner, you will receive up-to-date information regarding your property's upkeep, monthly statements, and yearly CMA (comparative marketing analysis). The easiest leasing for both potential renters and future landlords is all under one roof at Melrose Realty.
Our Expert Property Management Team in Deer Creek, OK
What sets Melrose Realty apart from all the rest? Our people. With years of leasing and property management experience, our knowledgeable and professional associates can assist you with any questions you may have. From finding that perfect new home to leasing your property, the Melrose Realty Team takes considerable pride in being Deer Creek, Oklahoma's foremost property rental company. Let our exceptional leasing and property management agents impress you with their expertise.
Melrose Realty always goes the extra mile for our clients. We know you have choices when searching for a property management company in Deer Creek, Oklahoma, but once you experience our unparalleled customer service, you'll understand why Melrose Realty is a leader in Oklahoma's property management services. When you work with Melrose Realty, you'll see that life really is coming up roses!
Contact Melrose Realty for all Property Management Solutions in Deer Creek
Have specific questions regarding our services? Need to know the current rental market in Deer Creek and surrounding areas? Want to know how much you can afford to pay, or how much you should charge per month for your property? At Melrose Realty, we are professional leasing agents, equipped to answer your questions so you can make fully informed decisions. Contact us today!