If you've owned investment property before and managed it on your own, you understand how time-consuming it can be. There may even come a point where you wonder if it's even worth doing the job on your own if it's taking away your ability to focus on other things.
Usually, as properties increase in complexity, such as the number of properties to manage or the number of tenants filling vacancies, hiring a property management agency becomes a more realistic and efficient option for most investors who can't find the time to handle it on their own anymore.
Basically, you need some help. And when it comes to managing properties like multi-family units, Melrose Realty is your full-service management solution.
What's Considered a Multi-Family Property?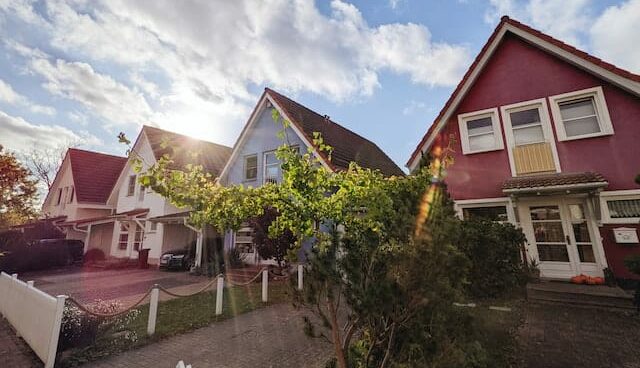 Here's a quick review of the types of multi-family properties Melrose Realty manages regularly.
Multi-family properties include:
Duplexes

Triplexes

Row houses

Townhomes

Garden apartments

Multi-story apartment buildings

Condominiums

High-rise apartment buildings
Melrose Realty has a lot of experience managing hundreds of properties throughout Oklahoma, including a wide variety of multi-family properties like those listed above.
Sometimes, It's All About Numbers
If you've managed a single rental property before, you have an idea of how much time you put into managing that property. This includes all of the stuff that goes into managing a property. Stuff like:
Advertising

Showing

Screening Tenants

Lease Contracts

Collecting Rent

Taking Care of Maintenance

Taking Care of Emergencies

Adjusting Rent between Vacancies

Handling Evictions if Necessary
That's only the baseline for a single property. If you have multiple single-resident properties or multi-family properties, you can take the above and multiply it by the number of units you're looking to rent. Whatever time you spent on that single property in the past now goes up by a similar factor.
When you consider it that way, just the sheer number of tenants you'll have to devote your time to makes hiring a property management agency that specializes in multi-family properties the best decision you can make.
If you've never managed property and a multi-family unit is your first, hiring an agency like Melrose Realty is the second best decision you can make after investing.
How Much It Costs
The listed costs below can be found on their own page on this website. However, it's useful to reproduce them here, as well, so you have a quick reference to compare what our costs are per rental property when considering hiring us for a multi-family unit.
The cost of hiring us as your property manager is proportional to the number of properties you're looking to have us manage. The cost percentages are the sum of the value of rent after payment. So:
Properties 1 – 9 cost 10%

Properties 10 – 19 cost 9%

Properties 20 – 29 cost 8%:

Properties 30 – 39 cost 7%

Properties 40 – 100 cost 6%
For example, 4 properties at $1000 rent each will carry a $400 fee to manage all four.
The more properties you ask us to manage will drive down the cost percentage.
When considering hiring us to manage a multi-family property, you have to remember the cost will be for each unit you collect rent on. So, if you have a duplex on a single lot, you will have to pay for the management of each unit, not a single fee, just because the duplex is on a single lot.
The good thing to remember is because you're paying for the management of each unit, each unit will receive its own individual attention and not be lumped in and forgotten about. This is especially important when it comes to properties like multi-story apartment buildings.
Managing Your Rent and Your Records
When investors start considering hiring a property management agency, they're usually thinking about:
Filling vacancies

Maintaining the property

Collecting rent
After all, as a landlord, those are the three big things you're usually concerned about. What a lot of investors don't think deeply about, at first, is how the rent's collected, the records that need to be maintained, and how your rents compare to other similar properties in your area.
At Melrose Realty, you'll find a company that utilizes our own software to securely collect rent online from tenants, validate that rental income prior to depositing it into your bank account, and maintain records of payments for each of the units we manage. We also provide Owner Statements that provide copies of invoices and other reports at your request.
Lastly, we also offer the use of a Rental Rate comparison tool that provides you with a snapshot of how the rents of similar properties compare to yours so that we can not only maximize profits but also quickly fill vacancies.
Ready to go? Contact us today for an initial consultation!