Property Management & Realty, Edmond, OK : Get the Return Your Investment Deserves
Subpar rental management companies in Edmond, Oklahoma, and the surrounding area are a dime-a-dozen. Everyone promises the world on a silver platter, but very few companies lead with good listeners. Tired of the frustration? Switch to Melrose. At Melrose Realty, we do more, so you do less. After all, we didn't become a successful property management & realty company in Edmond, Oklahoma, without a sense for our customers and a little elbow grease.
From procuring tenants that treat properties as their own to taking care of maintenance problems quickly and efficiently, with Melrose at the helm, you won't be stuck with complaints and "fix-it" phone calls. We don't just manage properties; we manage well-being. Managing a property means managing the needs of both the owners and the tenants. Far too many property management companies have gone the wrong way, leading to frustrating, impersonal experiences. But at Melrose, we specialize in taking care of the heavy lifting with a personal touch, for both you and your customers, so that you can sit back, relax, and enjoy the return on your investment.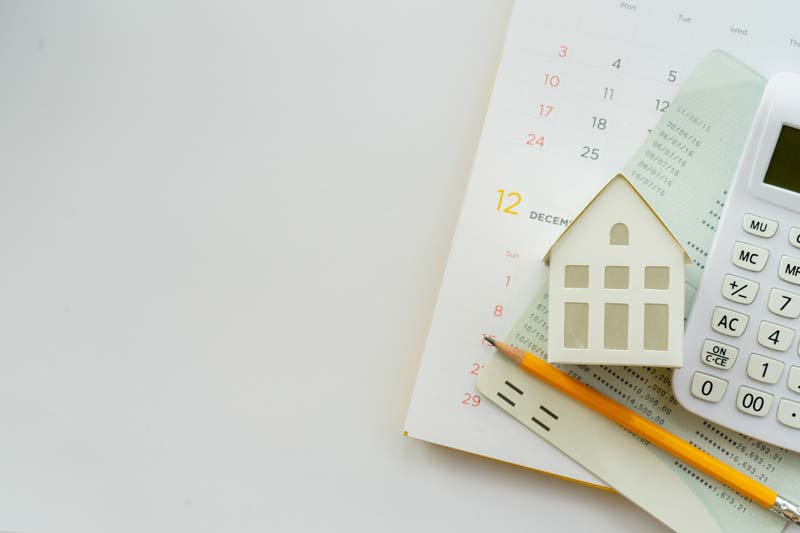 The Best in the Business for a Reason
At Melrose, we respect your property like our own. Our management process is derived from our years of collective experience in the field. But, because we never rest on our laurels, we also keep up with the latest property management trends around Edmond and beyond. Combining old and new approaches, we ensure that every step of our process goes the distance. And it all begins with you. At Melrose, we put our clients at the center of our operations. We begin by listening. The property management process that follows is built around your needs and expectations.
We know that every property, like every client, is unique. We evaluate each space individually and formulate a tailored plan to maximize your returns. As a premier choice for property management & realty in Edmond, Oklahoma, we feel that any other strategy leaves too much on the table. Your property is not just a piece of land; it's your investment. And that makes all the difference.
As Involved As You Want
As a homeowner, you can choose to sit back, or you can choose to be involved with the home management process to any degree of your liking. At Melrose, we provide timely statements and reports, which can also be withdrawn at your request. And we ensure that you're able to view these statements in real-time, which makes tracking everything easier for you.
Furthermore, we regularly maintain communication with tenants about the general condition of the house and provide on-site visits. Should any problems arise with a property, we dispatch them quickly and efficiently while keeping owners in the loop. With Melrose, you have the luxury of being as involved as you want.
The Property Management Process
At Melrose, our property management process begins with you. From the first conversation, our on-site experts will visit your property, note key details like expected rent, required/recommended repairs, and the general state of your property. Once we reach an agreement, we build engaging listings for your property through high-quality photography and selective advertising.
And as tenants begin to contact us, we begin our extensive screening process. This is an area where many companies fail to shine, as they are content to fit anyone anywhere. But at Melrose Realty, we take pride in our vetting process, securing quality matches between tenants and properties, making us the premier choice for property management & realty in Edmond, Oklahoma.
After we conduct extensive background research to verify that tenants are the right fit for your investment, we walk them through the lease-signing process and prepare the house for a hassle-free move. After that, we continue to provide support to both you and your tenants, collecting timely rents, dispatching required maintenance and property problems, as well as generally ensuring that all parties have the most pleasant experience possible.
One-Stop Solution for All Your Real Estate Woes
Melrose Realty not only focuses on property management but also offers realtor services. Our agents can help you find your new dream home or help you sell a current property at the best possible rates. Our real estate agents have been working in the field for years and have sharpened their skills across the art of real estate.
Depending on your needs, whether buying or selling, you will be assigned a seasoned realtor to help you navigate the intricacies of real estate. Because at the end of the day, as one of the top property management and real estate companies in Edmond, Oklahoma, we believe it is our ability to specialize which enables us to work consistently and efficiently across a wide range of customers.
Like What You See? Book Our Services Now
If you are an investor looking for property management services, the best time to get in touch with us was yesterday, and the second best time is now. Don't settle for navigating the complexities alone. And worse, don't keep paying for subpar service! You can give us a call at 405-434-5373 now and talk to our representatives. Or you can choose to visit us at 601 North Kelly Avenue, Edmond, OK, 73003, USA. Is email more your starting speed? Feel free to contact us at info@melroserealtyllc.com. We will take it from there.